Sunday, September 18, 2022 at 3:00 pm
Hemmens Cultural Center, Elgin
Program
Piano Sonata in G Major, Hob. XVI:40 …… F. Haydn (1732-1809)
I. Allegretto innocentemente
II. Presto
Anne-Marie McDermott, piano
Piano Trio in E-flat Major, Op. 1 No. 1 …… L. Beethoven (1770-1827)
I. Allegro
II. Adagio cantabile
III. Scherzo – Allegro assai
IV. Finale: Presto
Isabella Lippi, violin
James Waldo, cello
Anne-Marie McDermott, piano
Piano Quintet in E-flat Major, Op. 44 …… R. Schumann (1810-1856)
I. Allegro brillante
II. In modo d'una marcia. Un poco largamente
III. Scherzo: Molto vivace
IV. Allegro ma non troppo

Isabella Lippi and Eleanor Bartsch, violins
Rose Armbrust-Griffin, viola
James Waldo, cello
Anne-Marie McDermott, piano
---
Guest Artist Biography
(click each title below to read)
Anne-Marie McDermott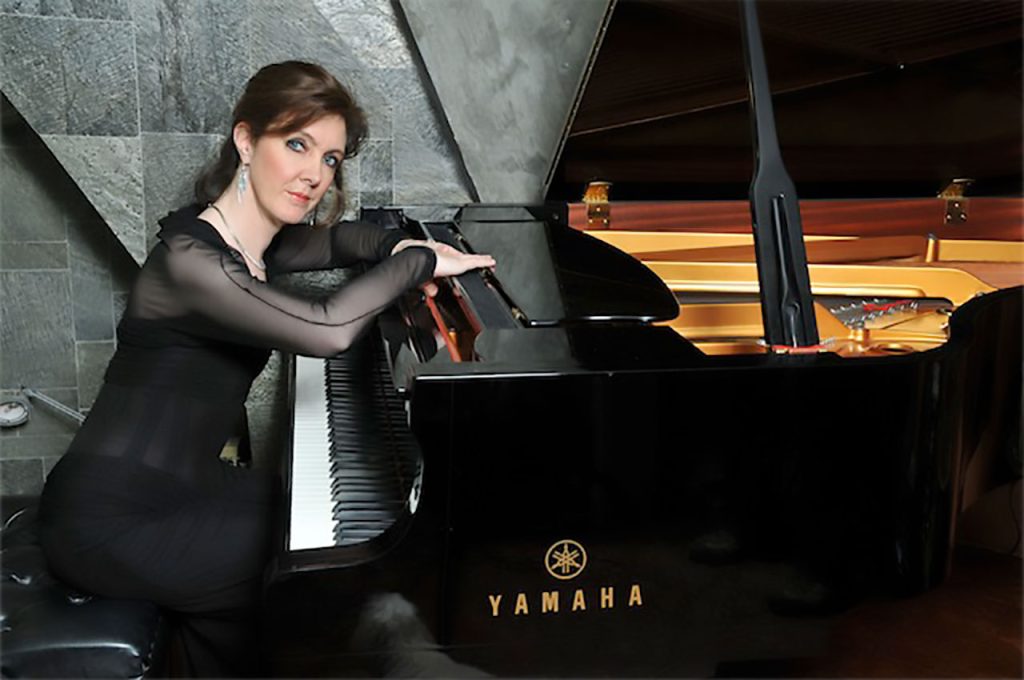 Pianist Anne-Marie McDermott is a consummate artist who balances a versatile career as a soloist and collaborator. She performs over 100 concerts a year in a combination of solo recitals, concerti and chamber music. Her repertoire choices are eclectic, spanning from Bach and Haydn to Prokofiev and Scriabin to Kernis, Hartke, Tower and Wuorinen.
With over 50 concerti in her repertoire, Ms. McDermott has performed with many leading orchestra including the New York Philharmonic, Minnesota Orchestra, Dallas Symphony, Columbus Symphony, Seattle Symphony, National Symphony, Houston Symphony, Colorado Symphony, Pittsburgh Symphony, St. Louis Symphony, Atlanta Symphony, Los Angeles Chamber Orchestra, Moscow Virtuosi, Hong Kong Philharmonic, San Diego Symphony, New Jersey Symphony and Baltimore Symphony among others. Ms, McDermott has toured with the Australian Chamber Orchestra and the Moscow Virtuosi.
In the recent seasons, Ms, McDermott performed with the Philadelphia Orchestra, Buffalo Philharmonic, North Carolina Symphony, Charlotte Symphony, Huntsville Symphony, Alabama Symphony, San Diego Symphony, the Oregon Mozart Players, and the New Century Chamber Orchestra.
Recital engagements have included the 92nd Street Y, Alice Tully Hall, Town Hall, The Schubert Club, Kennedy Center, as well as universities across the country. Anne-Marie McDermott has curated and performed in a number of intense projects including: the Complete Prokofiev Piano Sonatas and Chamber Music, a Three Concert Series of Shostakovich Chamber Music, as well as a recital series of Haydn and Beethoven Piano Sonatas. Most recently, she commissioned works of Charles Wuorinen and Clarice Assad which were premiered in May 2009 at Town Hall, in conjunction with Bach's Goldberg Variations.
As a soloist, Ms. McDermott has recorded the complete Prokofiev Piano Sonatas, Bach English Suites and Partitas (which was named Gramophone Magazine's Editor's Choice), and most recently, Gershwin Complete Works for Piano and Orchestra with the Dallas Symphony and Justin Brown.
In addition to her many achievements, Anne-Marie McDermott has been named the Artistic Director of the famed Vail Valley Music Festival in Colorado, which hosts the New York Philharmonic, the Philadelphia Orchestra and the Dallas Symphony in addition to presenting over 40 chamber music concerts throughout the summer. She is also Artistic Director of two new Festivals; The Ocean Reef Chamber Music Festival and The Avila Chamber Music Celebration in Curacao.
As a chamber music performer, Anne-Marie McDermott was named an artist member of the Chamber Music Society of Lincoln Center in 1995 and performs and tours extensively with CMS each season. She continues a long standing collaboration with the highly acclaimed violinist, Nadja Salerno Sonnenberg. As a duo, they have released a CD titled "Live" on the NSS label and plan to release the Complete Brahms Violin and Piano Sonatas in the future. Ms. McDermott is also a member of the renowned piano quartet, Opus One, with colleagues Ida Kavafian, Steven Tenenbom and Peter Wiley.
She continues to perform each season with her sisters, Maureen McDermott and Kerry McDermott in the McDermott Trio. Ms, McDermott has also released an all Schumann CD with violist, Paul Neubauer, as well as the Complete Chamber Music of Debussy with the Chamber Music Society of Lincoln Center.
Ms. McDermott studied at the Manhattan School of Music with Dalmo Carra, Constance Keene and John Browning. She was a winner of the Young Concert Artists auditions and was awarded an Avery Fisher Career Grant.
Ms. McDermott regularly performs at Festivals across the United States including, Spoleto, Mainly Mozart, Sante Fe, La Jolla Summerfest, Mostly Mozart, Newport, Caramoor, Bravo, Chamber Music Northwest, Aspen, Music from Angelfire, and the Festival Casals in Puerto Rico, among others.
Isabella Lippi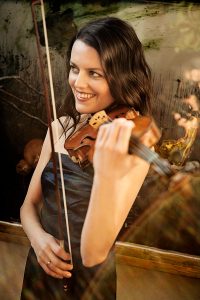 Violinist Isabella Lippi, who has been called "A standout, even among virtuosos," began performing in public at the age of 10 when she made her debut with the Chicago Symphony Orchestra. She has since performed in numerous recitals and has appeared as guest soloist with orchestras in the United States, Mexico, Europe and the Far East.
In 1989, Isabella Lippi won the St. Louis Symphony Young Artist Competition, so impressing Maestro Leonard Slatkin, that for the first time in the 55-year history of the competition, the winner (Ms. Lippi) was invited to perform with the symphony in subscription concerts under Maestro Slatkin. Of this program, the St. Louis Post Dispatch declared, "Lippi introduced rhythmic subtleties into the music of the like that haven't been heard since the heyday of Heifetz."
In addition to the Chicago Symphony and the St. Louis Symphony, Isabella Lippi has performed with numerous orchestras including the Dallas Symphony, Baltimore Symphony, Phoenix Symphony, New Orleans Symphony, Tulsa Philharmonic, the New World Symphony under Stanislaw Skrowaczewski, the Mexico City Philharmonic under Enrique Batiz, the San Diego Symphony, Jacksonville Symphony, Vermont Symphony, Columbus Symphony, Orquesta Sinfonica de Bilbao of Spain, and the Moscow Symphony.
Ms. Lippi has won a number of competitions and awards including First Place in the Young Musicians Foundation National Debut Competition, Highest Honors in the National Foundation for Advancement in the Arts Talent Search, the Henryk Szerying International Competition, and the Illinois Young Performers Competition where she performed again with the Chicago Symphony Orchestra in a live television broadcast under Maestro Hugh Wolff. She was also named a Presidental Scholar in the Arts.
In January 1998, Isabella Lippi made her New York City recital debut at the 92nd Street Y's Tisch Center for the Arts. Other important debuts included recitals at the Kennedy Center in Washington, D.C., Chicago's Ravinia Festival and the famous Suntory Hall in Tokyo.
In addition to her work as a soloist, Ms. Lippi has participated in numerous chamber music festivals including those of Santa Fe, La Jolla, Mainly Mozart and the Aspen Music Festival. She was Concertmaster of the Charleston Symphony from 1999-2002 and is currently Concertmaster of the Elgin Symphony.
Ms. Lippi has been a featured artist on a number of radio stations throughout the United States including WQXR in New York, WNIB in Chicago and KFAC in Los Angeles; and in a nationally distributed educational program entitled Encounters. She is featured on a CD on the Koch International label which contains complete works for violin and piano and the solo works by the late composer, Miklos Rozsa.
Born in Chicago, Isabella Lippi's teacher have included Robert Lipsett at the University of Southern California, Dorothy Delay at the Juilliard School and Almita and Roland Vamos in Chicago.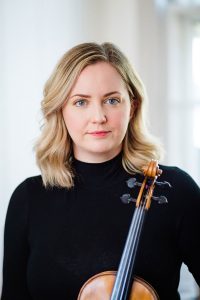 Eleanor Bartsch
Hailed for her "clarion tone and technical aplomb" (Chicago Classical Review), Chicago-based violinist Eleanor Bartsch enjoys a diverse and vibrant career as a chamber musician, orchestral musician, Concertmaster, soloist, educator, concert curator, and entrepreneur at home in many musical styles. She is currently Concertmaster of the Dubuque Symphony Orchestra, Associate Concertmaster of the Elgin Symphony Orchestra, and in 2018 became first violinist of the critically acclaimed Kontras Quartet, a touring classical string quartet with an interest in exploring the intersections of classical and folk music. She has served as Concertmaster of the Chicago Philharmonic, Joffrey Ballet Orchestra, and Chicago Opera Theater Orchestra, and is Co-Founder of Madison, Wisconsin's Willy Street Chamber Players, an award-winning chamber ensemble with an emphasis on creating community through classical music. Bartsch is a frequent extra musician in the pit and on stage at the Lyric Opera of Chicago and makes regular summer appearances in Door, County WI at the Midsummer Music Festival.
Over the course of her career, Bartsch has collaborated with an extensive list of ensembles and artists with highlights including Eighth Blackbird, the Spektral Quartet, the Knights, the Minnesota Orchestra, the Milwaukee Symphony, Music of the Baroque, and the Grant Park Symphony Orchestra. This season she has curated chamber performances for Chicago Phil Chamber (City Winery, Chicago ) and the Elgin Symphony Chamber Players.
Along with the rest of the Kontras Quartet, Bartsch recently completed a three-year term as Ensemble in Residence at Art of Elan in San Diego, CA. The group performed at a variety of venues including the San Diego Museum of Art, gave masterclasses at the University of California-San Diego, commissioned and premiered Steven Snowden's evocative new work "Hidden Mothers" (2022), and collaborated with Malashock Dance in performances which included original choreography for Janacek's String Quartet No. 2.
The Kontras Quartet has for years enjoyed an ongoing collaboration with the bluegrass ensemble, the Kruger Brothers. Bartsch made her debut in this unique formation in 2019 at Merlefest in Wilkesboro, NC, where she performed Jens Kruger's Appalachian Concerto, Roan Mountain Suite, and many others in front of crowds of up to 5000 attendees. In fall 2022, the group will premier and record "The Moonshine Sonata," a new multi-movement work composed by Jens Kruger written for the Kruger Brothers and Kontras Quartet.
In 2023, the Kontras Quartet will release their first full-length album with Bartsch as a member, "Folklore," which will include works of Dvorak, Florence Price and others.
A champion of new music, in fall 2022 Bartsch will premier "Nightingales for two violins and orchestra" by Berlin prize-winning composer Laura Elise Schwendinger with violinist Ariana Kim in two performances with the UW-Madison Symphony Orchestra and the Dubuque Symphony Orchestra.
A passionate music educator, Bartsch, along with the rest of the Kontras Quartet, served as an artist in residence and chamber coach at the University of Western Michigan in Kalamazoo from 2018-2020. Bartsch also enjoys coaching and mentoring a combination of advanced high-school-aged students and adult learners in the intensive week-long summer Kontras Quartet Workshop- a division of the Virginia Suzuki Institute. While completing her Masters' degree, she acted as teaching assistant to Prof. David Perry at the University of Wisconsin-Madison. She is on the faculty of the Barrington Music Academy and has been a guest clinician at institutions throughout the United States.
Bartsch began her violin studies at the age of 4 in her hometown of St. Paul MN at the Northern Lights School for Strings where she studied with Ellen Kim and Young-Nam Kim. She received her Masters' degree in Violin Performance with a certificate in Business Entrepreneurship from the University of Wisconsin-Madison under the tutelage of David Perry and Felicia Moye as a Paul Collins Distinguished Graduate Fellow. Bartsch also received her Bachelor's degree from UW-Madison, during which she spent her summers at the Aspen Music Festival and School studying with Paul Kantor and was a tenured member of both the Madison Symphony Orchestra and the Wisconsin Chamber Orchestra.
Rose Armbrust-Griffin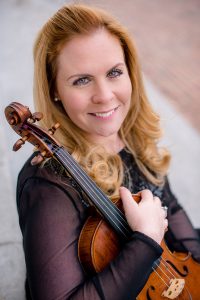 Violist Rose Armbrust-Griffin received her Bachelor of Music from The Juilliard School, her Artist Diploma from The Curtis Institute of Music, and her Masters of Music from Indiana University. During her time at The Curtis Institute of Music, she held the James and Betty Materese Annual Fellowship. Most notably, Rose was awarded a Performers Certificate at the conclusion of her Masters for "recognition of her outstanding musical performance." Her teachers include Heidi Castleman, Hsin-Yung Huang, Roberto Diaz, Michael Tree and Atar Arad.
Rose has performed as soloist with the Bogota Symphony Orchestra, Woodstock's Mozart Festival Orchestra, The Curtis Chamber Orchestra and the Indiana University's Chamber Orchestra. Composer Johnathan Graybill's "Viola Concerto" was written for and premiered by Rose alongside the Ball State University Orchestra. She was awarded first prize in the Chicago Viola Society and Rembrandt Chamber Players Competitions and was a prizewinner at The Fichoff Chamber Music Competition.
As an active chamber musician, Rose has collaborated with renowned artists such as Itzhak Perlman, Joshua Bell, Pamela Frank, Vadim Gluzman, Peter Wiley and the Amernet String Quartet. Her chamber music performances include concerts at The Kennedy Center, Avery Fischer Hall, Music from Angelfire, Zankel Hall, Ravinia's Steans Institute and The Musica Bella Concert Series. She has been guest artist at The North Shore Music and the Kingston Chamber Music Festivals and has performed with The Chicago Ensemble, The Jupiter Chamber Players, The Pilgrim Chamber Players, The Chicago Chamber Musicians, The Rembrandt Chamber Players and the MusicNOW series. Currently, she is an active member of the International Chamber Artists and can be heard throughout the year on WFMT.
Rose has served as principal violist of The Haddonfield Symphony and as guest principal of the Illinois Symphony Orchestra and Firebird Chamber Orchestra. Other orchestral performances include Woodstock Mozart Festival, and the Lyrique-en-Mer Festival in Le Palais, France. Rose is currently Assistant Principal of The Lake Forest Symphony and guest musician with The Promusica Chamber Orchestra (OH).
Rose's passion is music education. During her time at Indiana University, she was awarded the merit-based Viola Associate Instructorship. She has been a guest lecturer at Fort Hays University (KS), Northern Illinois University, Washington and Lee University (VA) and Florida International University (FL). She is currently the viola instructor at Wheaton College where she serves as Chamber Music Coordinator and teaches an Introduction to Music History Course. Because of her love of teaching and chamber music, Rose fills her weekends with coaching chamber music at Midwest Young Artists.
Rose has recorded for Albany Records. She plays on a 1989 Marten Cornelissen that was borrowed during her time at Curtis and was subsequently purchased after she realized she couldn't live without it.
James Waldo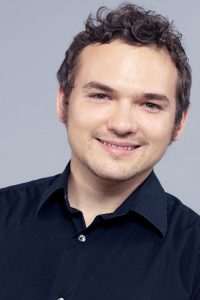 Cellist James Waldo is the newly appointed adjunct instructor of cello for the University of Wisconsin–Madison. James recently completed his Doctor of Musical Arts Degree at the UW–Madison, where he was recipient of the University Graduate and Foreign Language and Area Studies Fellowships. He also held teaching assistantships for freshman music theory, western music history, and history of the Delta Blues.
James performs regularly with Midsummer's Music, the LunART Festival, the Madison New Music Festival, and the Edgewood College Chamber Orchestra, where he performed as guest soloist this past season. James served as principal cellist of the Cecilia Chorus of NY from 2015–2019 and subbed with the New York Pops.
An avid period instrument player, James was a founding member of Le Strange Viols, and he performs regularly with the Madison Bach Musicians. James co-founded the Listen Closely Chamber Music Initiative (active 2013–2018), a collective of locally based musicians bringing fresh and relevant programming to underserved communities in the neighborhoods of Washington Heights and Inwood in uptown Manhattan.
James and his spouse, Alyona Aksyonova Waldo, concertize regularly as the A.W.Duo, a cello-piano recital team performing around the United States and China, with appearances at Lincoln Center, the Piccolo Spoleto Festival in Charleston, South Carolina, and the Highlands-Cashiers Chamber Music Festival in North Carolina. James maintains a small private cello studio and enjoys gardening and cooking.
---
Program Notes
(click each title below to read)
---
Concert Sponsors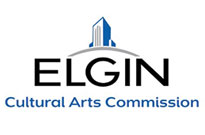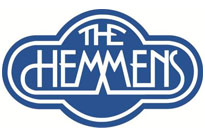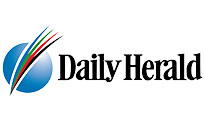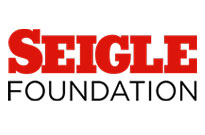 Upcoming Concerts & Events