About Chamber Music on the Fox
Now in our eighth season, Chamber Music on the Fox presents programs that are small enough, flexible enough, intimate enough, to offer a rare taste of live performance even during a global pandemic! This season we are thrilled to be presenting some of the most sought after ensembles in the country, including Grammy Award winning Third Coast Percussion, Axiom Brass, and Quintet Attacca. We'll offer programs honoring the legacy of Chicago's Black history, paying homage to Mother Earth, and showcasing the music of Latin America. We're also delighted to bring back a holiday concert this December.
We can't wait to see you in the audience!
Mission Statement
The mission of Chamber Music on the Fox is to present engaging, enriching, and immersive performances and cultural experiences to Elgin and Fox Valley residents and enhance and enrich the cultural offerings of the area while maintaining the highest caliber of artistic excellence.
---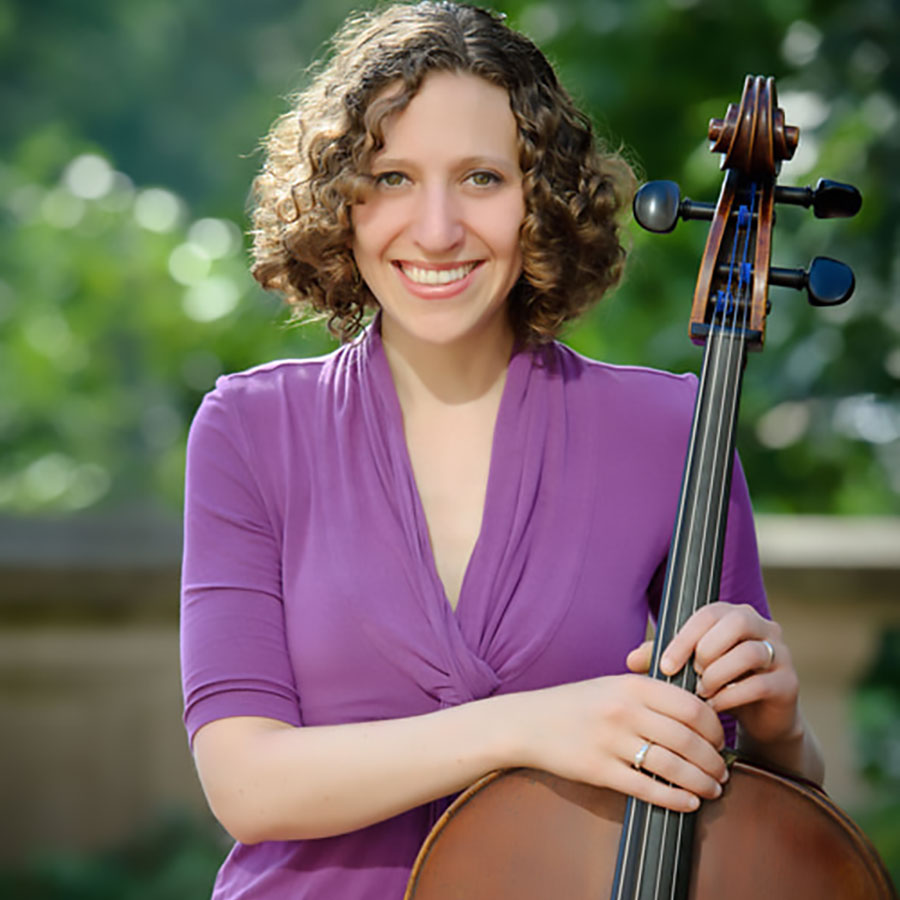 Sara Sitzer
Executive Director and Artistic Director
Email Sara
Sara Sitzer, whose playing has been described as "rich" and "lustrous" by the Chicago Classical Review, is an active and versatile freelance cellist and entrepreneur in Chicago. A member the Elgin Symphony, Sara also performs regularly with orchestras and ensembles including the Milwaukee Symphony and Chicago Opera Theater, as well as on Broadway in Chicago. Ms. Sitzer is founding Artistic Director of the Gesher Music Festival in St. Louis, MO, and founding Co-Artistic Director of Chamber Music on the Fox in Elgin, IL. She spends her summers performing and teaching at the Wintergreen Summer Music Festival in the Blue Ridge Mountains. Sara holds performance degrees from the University of Wisconsin and Boston University, and completed a 3-year fellowship with the New World Symphony in Miami under the direction of Michael Tilson Thomas.
---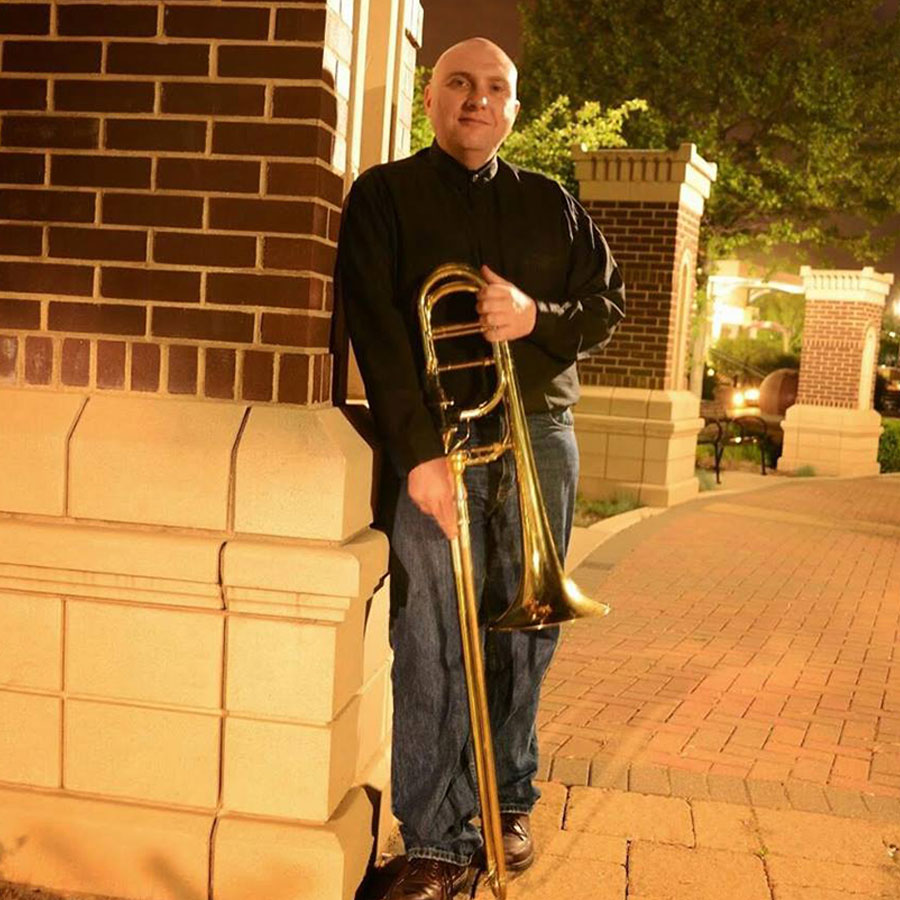 Mark Fry
Director of Operations and Artistic Director
Email Mark
Mark Fry is currently the acting bass trombonist of Lyric Opera of Chicago, as well as the bass trombonist of the Elgin Symphony Orchestra, Lake Forest Symphony and Chicago Philharmonic. Mr. Fry performs regularly with the Chicago Symphony Orchestra, Houston Symphony Orchestra, Joffrey Ballet, Chicago Sinfonietta and Chicago Opera Theater. He has performed with numerous orchestras in the United States, including Grant Park Orchestra, Colorado Symphony Orchestra, San Antonio Symphony, Charleston Symphony Orchestra, Britt Festival Orchestra (Oregon), Sarasota Opera, and Des Moines Metro Opera. In the summer of 2001, he performed in the orchestra of the Spoleto Festival in Spoleto, Italy. Before moving to Chicago, he was the bass trombonist of the Hawaii Symphony Orchestra in Honolulu. Mr. Fry has recorded with the Houston Symphony Orchestra, Mannheim Steamroller, New Black Music Repertory Ensemble and the Spoleto Festival Orchestra. In addition to being a founding artistic director of Chamber Music on the Fox, he is also the trombone instructor at Elgin Community College.
---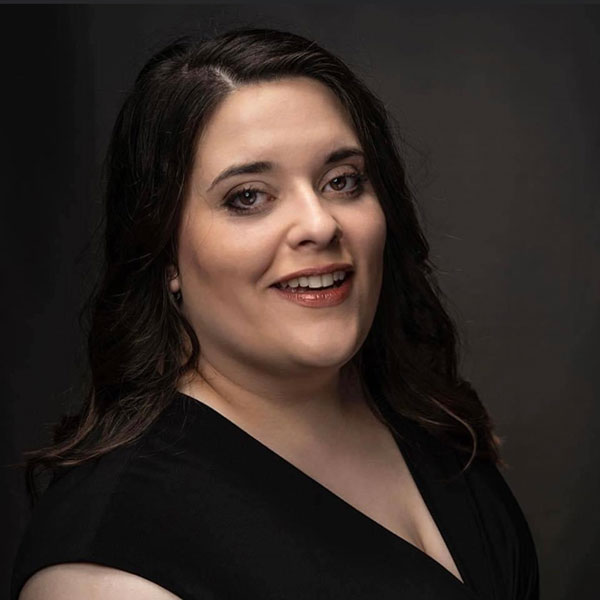 Samantha D'Adamo
Box Office Manager
Email Samantha
Samantha D'Adamo is an Italian-American Soprano from the Chicagoland area. Ms. D'Adamo has worked with Main Street Opera, Sinfonietta Bel Canto, Chicago Summer Opera, and Up North Vocal Institute. Ms. D'Adamo is currently studying with Alexandra LoBianco. She is currently the Worship Song Leader at St. Peter UCC in Lake Zurich, IL, where she leads Sunday services and directs the adult choir. Ms. D'Adamo is a graduate of the Chicago College of Performing Arts and is a charter member of Sigma Alpha Iota's Mu Xi chapter. Ms. D'Adamo is a proud member of SAI Oak Park Alumnae, where she has served as VP of Membership, now currently Social Media Coordinator, and has been awarded Sword of Honor for her dedication to outreach and membership. When not performing, Ms. D'Adamo is working in healthcare administration, trying new vegan recipes, and reading her favorite books. Ms. D'Adamo is thrilled to take on the Box Office Manager role at Chamber Music on the Fox and looking forward to assisting the wonderful musicians and patrons alike!
---
Board of Directors
Tish Calhamer, President
Mark Fry
Patricia Harkin
Elizabeth Niemeier
Martin Nobs
Sara Sitzer
Leslie Wolko