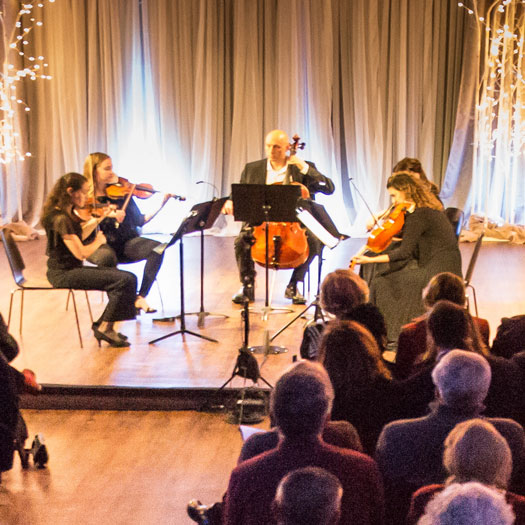 cmotf-home-page-small-donate
Click here to donate and support Chamber Music performances in the Fox Valley!
Bringing extraordinary chamber music to downtown Elgin and the Fox Valley region
WHAT A YEAR. In February of 2020, we hosted a nearly sold-out concert at Imago Events, not realizing it would be our last in-person event for over a year. That's why we're so deliriously excited now to say… Welcome Back. Welcome Back to in-person programs, welcome back to gathering as a community, welcome back to thunderous applause, and welcome back to experiencing live music.
Although the Covid-19 pandemic hit the arts industry hard, we're grateful to acknowledge how well we weathered this crisis. Thanks to your patronage and support, we hosted a robust virtual season last year. This season we remain optimistic about hosting an in-person season, but we also look forward to accommodating our virtual audience as well. All programs will be recorded and offered virtually to those who cannot make it in person, or who simply can't get enough!
This season we are thrilled to be presenting some of the most sought after ensembles in the country, including Grammy Award winning Third Coast Percussion, Axiom Brass, and Quintet Attacca. We'll offer programs honoring the legacy of Chicago's Black history, paying homage to Mother Earth, and showcasing the music of Latin America. We're also delighted to bring back a holiday concert this December.
It's been a long year, but we are so grateful for the support you showed that helped us get to the other side. WELCOME BACK. We can't wait to see you in the audience!
– Artistic Directors
Sara Sitzer & Mark Fry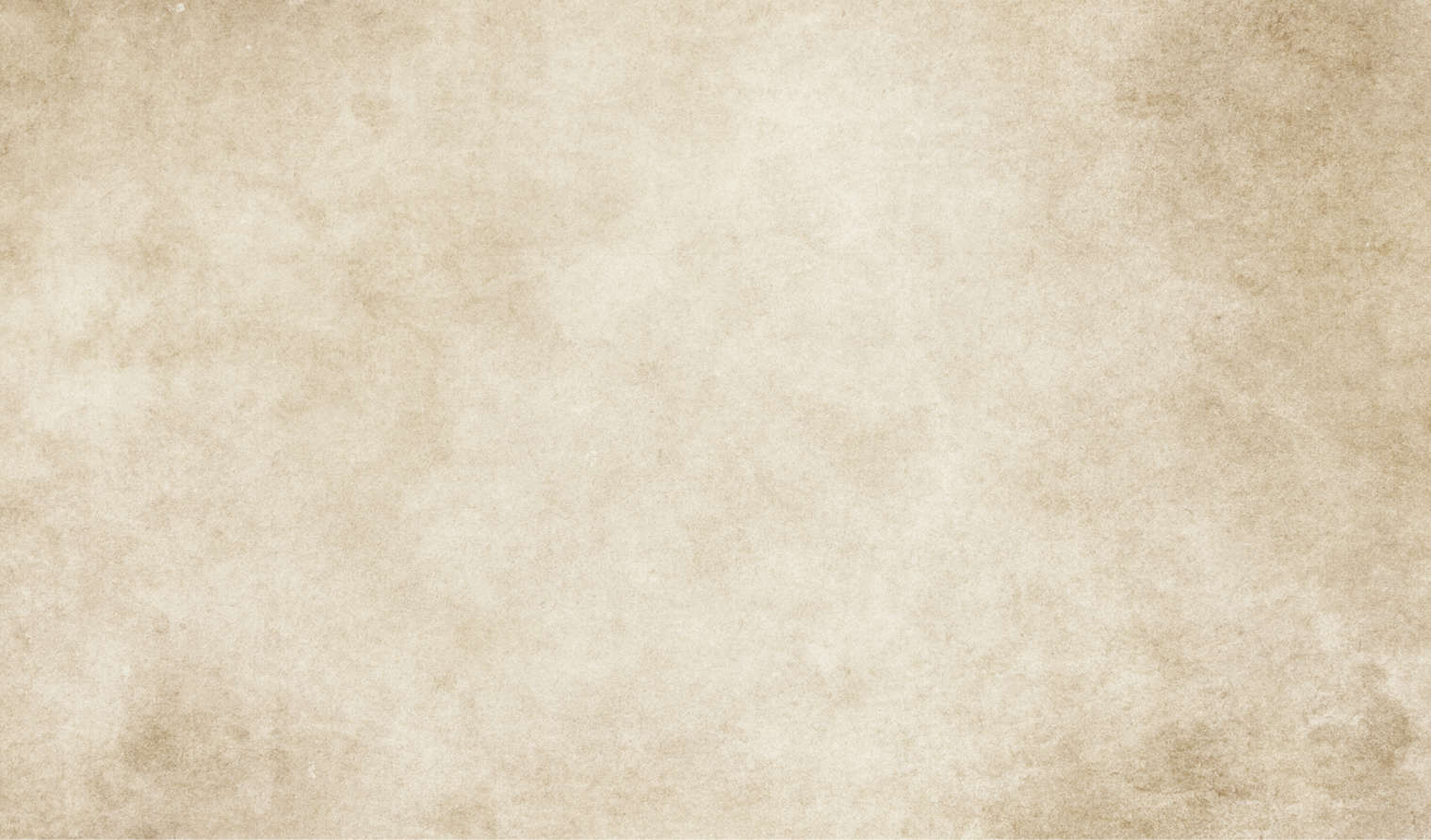 Upcoming Concerts & Events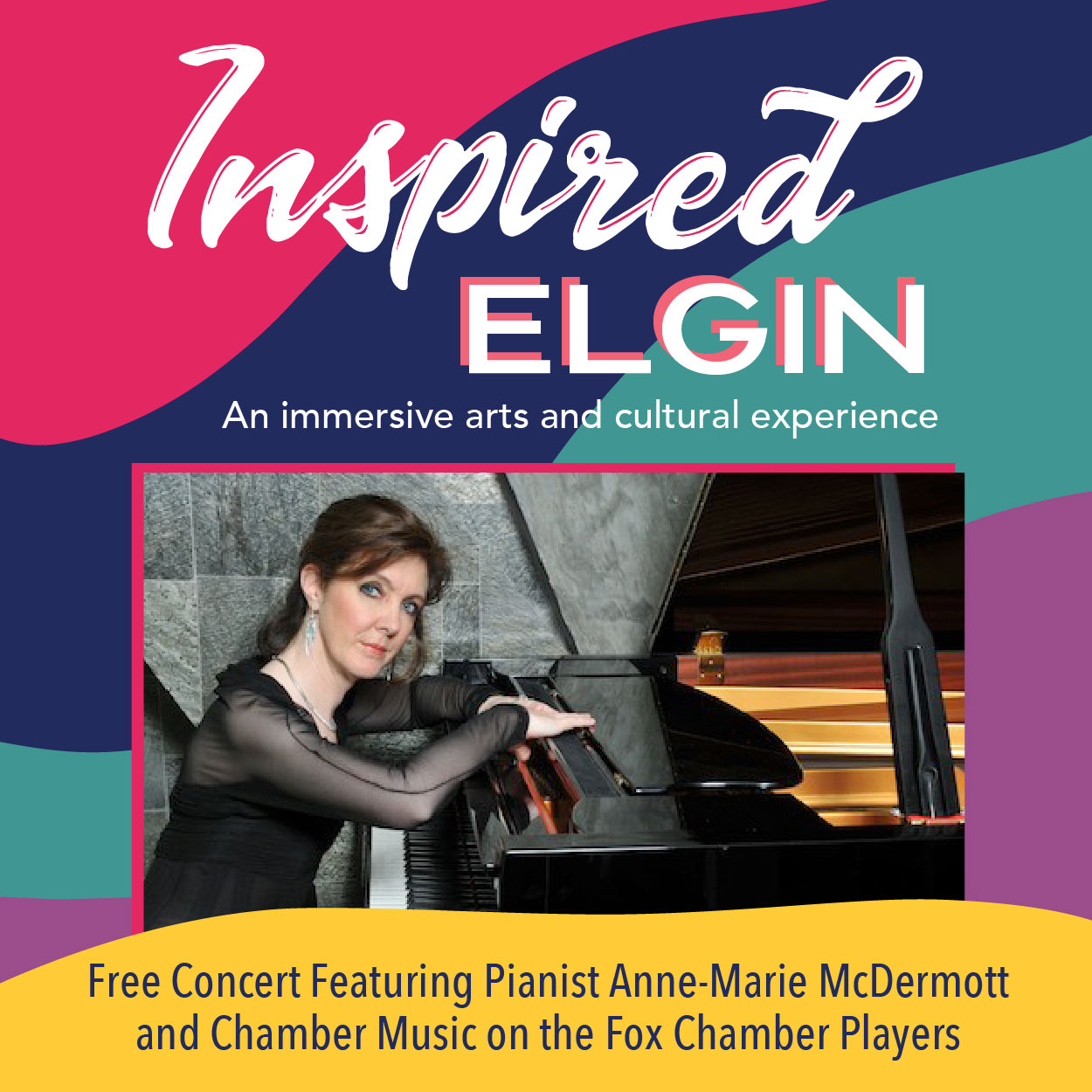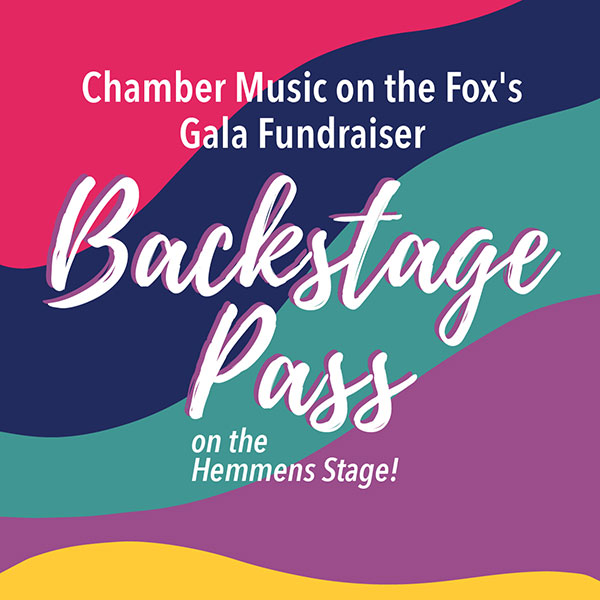 September 18, 2022 at 5:00pm immediately following the Inspired Elgin concert.
Join us for a Gala Fundraiser right on the Hemmens stage! Immediately following the Inspired Elgin concert.
From Facebook
Chamber Music on the Fox
1 day ago
Chamber Music on the Fox
1 week ago
Chamber Music on the Fox
2 weeks ago