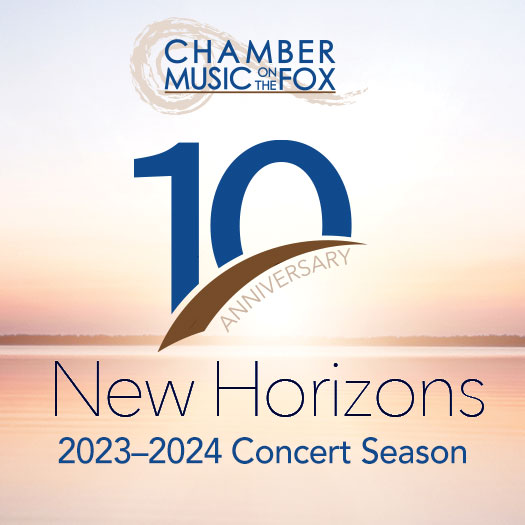 cmotf-home-page-small-donate
Click here to donate and support Chamber Music performances in the Fox Valley!
Bringing extraordinary chamber music to downtown Elgin and the Fox Valley region
Chamber Music on the Fox is very proud to present our 10th anniversary season and we invite you to celebrate our New Horizons in grand fashion. Kicking off the season we are pleased to welcome the internationally renowned Avalon String Quartet to perform some of the great works of the chamber music repertoire. The remainder of our five concert subscription series will include holiday music with an Irish twist, a Baroque program for soprano and period instruments, and powerful piano quartets from the Romantic era. We will finish out the season with a transcription of Mussorgsky's Pictures at an Exhibition for symphonic brass ensemble that is guaranteed to knock your socks off!  This season we are thrilled to extend all five subscription concerts to our Aurora audiences. 
In addition to our main subscription concerts, we're looking forward to offering an exciting new add-on concert highlighting two of the 20th century's most adventurous and dramatic works. We hope you will join us for "Moonstruck Pierrot, an evening of drama and mystery" at the historic Moonlight Theater! 
We are also delighted to be presenting A Concert for Elgin at the Blizzard Theater. Joining us as featured artist is Pedro Diaz, who serves as English Horn of the Metropolitan Opera Orchestra and is one of the great virtuosos of our time. Generously sponsored by the Seigle Foundation and Elgin Community College, this program is being offered admission free.
This past ten years has been a wild ride, to say the least. Chamber Music on the Fox remains incredibly grateful to our amazing community, and we can't wait to see what surprises are in store for the next ten years. Here's to New Horizons! 
With appreciation and enthusiasm,
Mark Fry, Artistic Director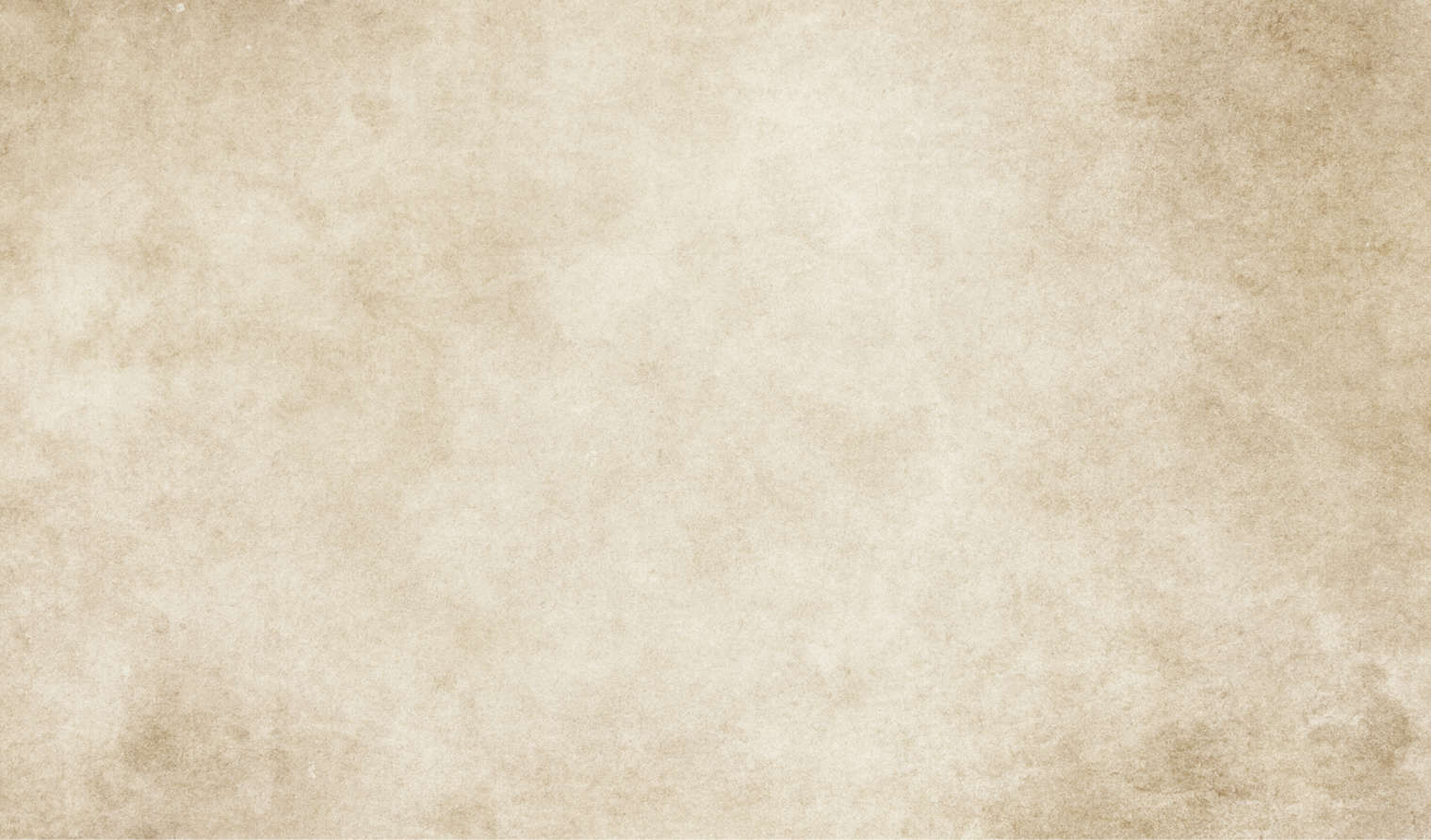 Upcoming Concerts & Events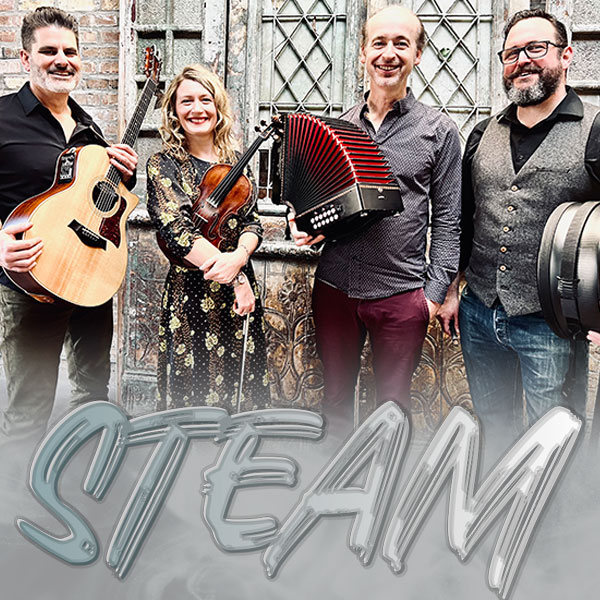 Featuring STEAM Irish Quartet

In-Person:
Sunday, December 3, 2023 at 2:30 pm
Ballydoyle (The Packard Room),  28 W New York St., Aurora, IL
$25/$15 Students
Monday, December 4, 2023 at 7:30 pm
The Haight, 166 Symphony Way, Elgin, IL
$25/$15 Students
Virtual:
Tuesday, December 5, 2023 through Tuesday, December 19, 2023
$25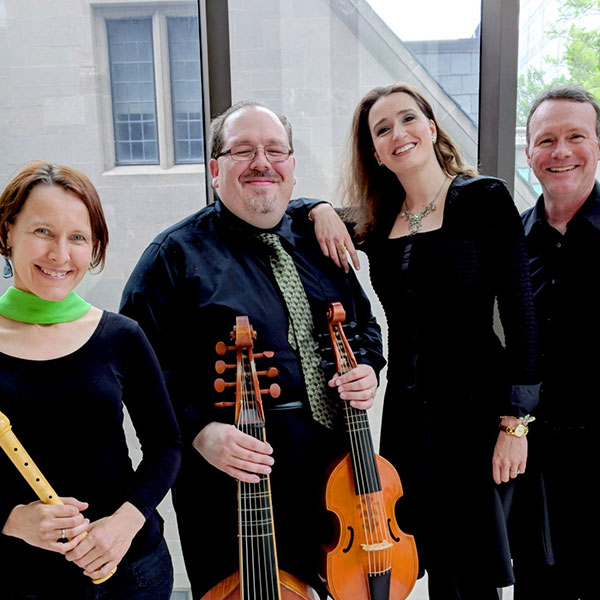 Featuring Black Tulip

In-Person:
Sunday, January 7, 2024 at 2:30 pm
New England Congregational Church, 406 W Galena Blvd., Aurora, IL
$25/$15 Students
Monday, January 8, 2024 at 7:30 pm
First Congregational Church of Dundee: 900 S. 8th St., West Dundee, IL
$25/$15 Students
Virtual:
Tuesday, January 9, 2024 – Tuesday, January 23, 2024
$25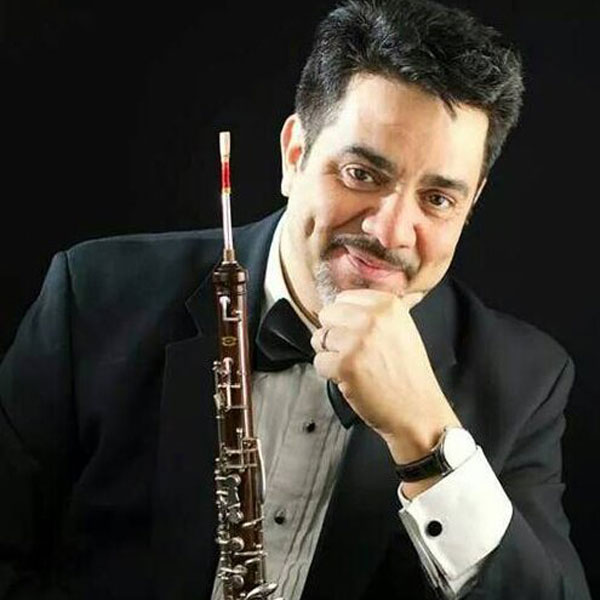 Featuring Pedro Diaz, English Horn
and CMOTF Chamber Players with
Special Guest – Scott Metlicka, Flute

In-Person:
Sunday, February 25, 2024 at 2:00 pm
Elgin Community College Arts Center – Blizzard Theater:
1700 Spartan Dr., Building H, Elgin, IL
This concert is admission free thanks to the generosity of our partners and sponsors, SEIGLE FOUNDATION and Elgin Community College.
Chamber Music on the Fox on Facebook
Chamber Music on the Fox
16 hours ago