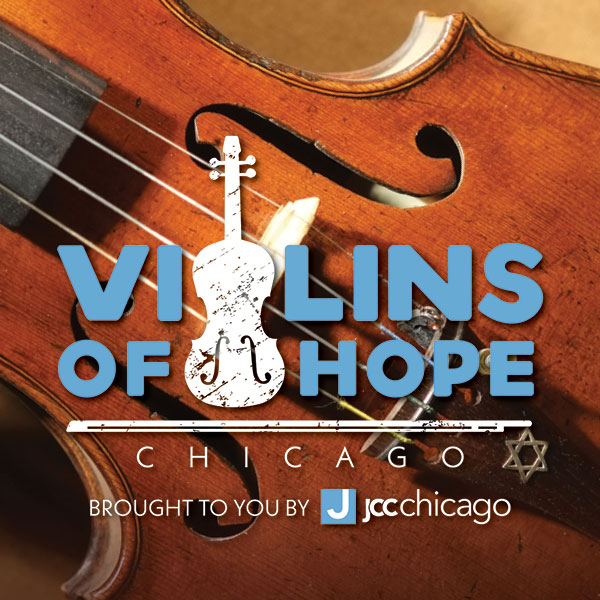 A Violins of Hope collaboration
Sunday, May 21, 2023 at 3:00 pm
Congregation Kneseth Israel, 330 Division Street, Elgin, IL
Tickets are Free but require a reservation.
Sorry, tickets to this experience are no longer available.
Every musical instrument has its own unique history and story, and the 70+ instruments that make up the Violins of Hope encompass powerful, tragic, uplifting, and emotional stories, having been owned and played by musicians in concentration camps during World War II.
Join us on May 21st for a program dedicated to the music and memory of artists who perished in the Holocaust. Lost Voices will include music by Gideon Klein and Ilse Weber, who both perished in the Holocaust, as well as Andre Previn's Clarinet Quintet, a contemporary work that was composed as a living memorial to the musicians of the Terezin concentration camp. The program will also include an excerpt from Oliver Messiaen's Quartet for the End of Time.
Lost Voices was made possible by the support of the Seigle Foundation.
Thank You to Our Concert Sponsors