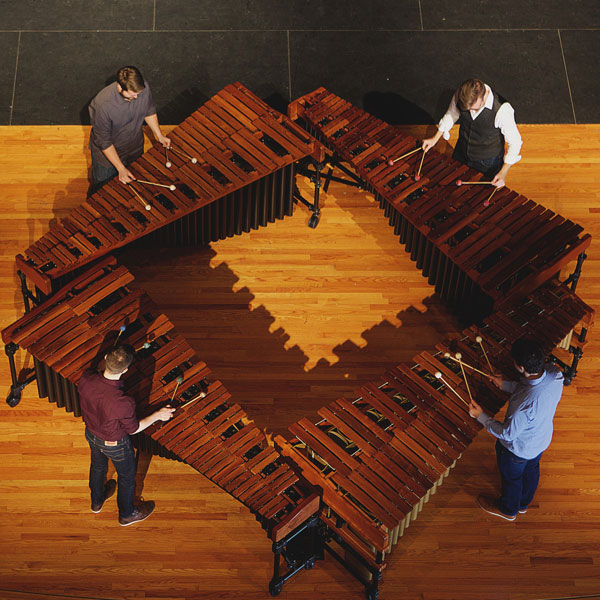 Monday, February 24, 2020
7:30pm
Imago
$20/$10 Students
Sorry, tickets to this experience are no longer available.
You haven't lived until you've heard the sound of four marimbas in harmony! The Heartland Marimba Quartet, based in Iowa, gives a platform to the music of American composers in its programming, and continues to expand its repertoire with works from composers worldwide. Unique doesn't even begin to describe this ensemble and their sound world!