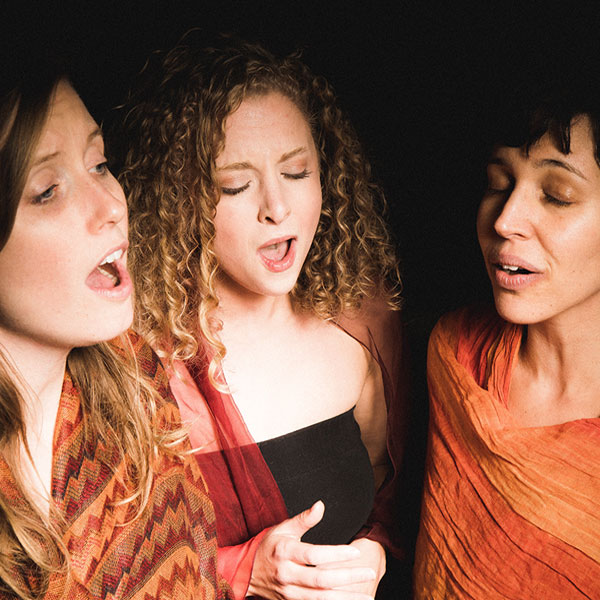 Featuring Artemisia Vocal Trio
March 22, 2021
Online – video viewable through Monday, April 5
Suggested Donation: $20
Sorry, tickets to this experience are no longer available.
Witness women across continents find strength and courage in unexpected ways: On the dusty plains of Kartli, Georgia, after a hard day's work in the sun; Gathered around the dinner table, in preparation for Hanukkah; In the ancient creation song of Cuban goddess of the sea, Yemayá; Through the wooing music of Croatia, newly claimed by female voices; From the Grand Ole Oprey's first female act, in a tongue-in-cheek act on female autonomy; Though defiant young women daring to ask important questions of themselves and of their communities.
Register to Watch this Concert Online
This season, we are providing our concerts without charge, but we urge you to donate generously as you have in the past to keep the music playing! Under "Concert Donation Amount," enter the amount you would like to donate for this performance.
By clicking on this button, you will be redirected to PayPal for payment. Once your payment is completed, please make sure to let PayPal return you to this page to finalize your reservation. An email confirmation will also be sent to your email address.