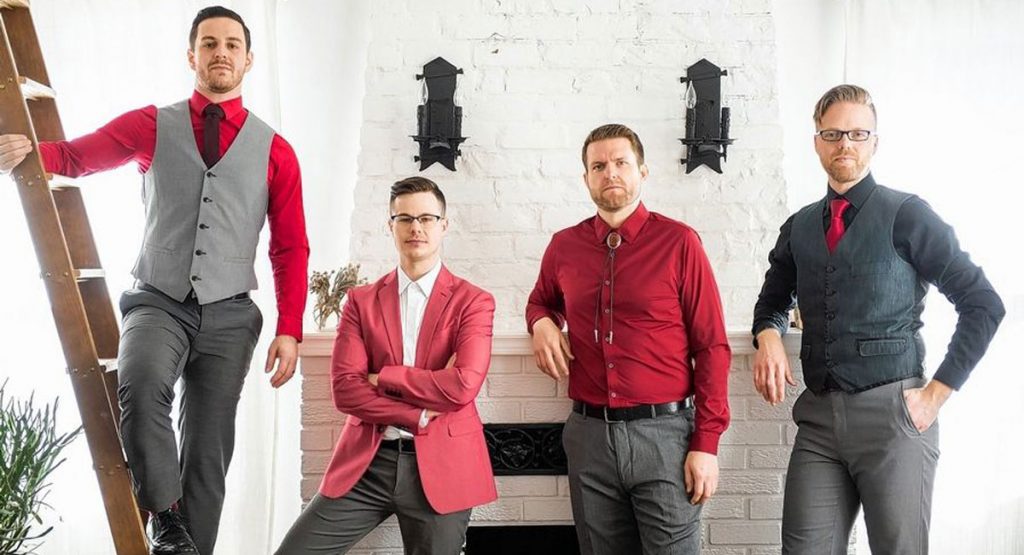 On Monday, Feb. 24, Chamber Music on the Fox will present the Iowa-based Heartland Marimba Quartet.
Performing a program of contemporary American works composed for four marimbas, the concert will include the Chicago area premiere of "Rivers of Rage Concerto," composed by the ensemble's leader, Matthew Coley.
Their program in Elgin will mark the last stop on their midwestern "Visible Resonance Tour." They also will be working with percussion students at Larkin High School while they are in Elgin.
"Matthew Coley performed on one of our very first concerts," said Sara Sitzer, artistic director for the Chamber Music on the Fox. "And our audiences have been asking us to bring him back ever since! It's an absolute thrill for us that he'll be returning this time around with an entire quartet of marimba players, and we're even more excited that they'll be presenting an all-American program."
Heartland Marimba Quartet is an ensemble within the Heartland Marimba organization made up of four marimba specialists of excitingly different backgrounds and styles of performance. The accomplished artists are some of the most creative forces in the percussion world today. It focuses on high caliber performances of contemporary works and transcriptions by American composers. Heartland Marimba Quartet regularly tours to a variety of venues, including universities, concert halls, churches, museums, and high schools, doing concerts, collaborations, and educational events. With the diverse and broad experience of its performers, it is the resident ensemble during the summer HMFestival, serving as the primary artist teacher/mentors to the attending students.
The performance will take place at 7:30 p.m. at Imago, 216 Prairie St. in downtown Elgin.
General admission is $20, student tickets are available for $10, and Chamber Music on the Fox also offers a pay-what-you-can option for artists.
For details about the concert and to purchase tickets, visit www.ChamberMusicOnTheFox.org, call (224) 276-8881, or e-mail sara.sitzer@secure342.inmotionhosting.com.
Founded by ESO musicians Mark Fry and Sara Sitzer, Chamber Music on the Fox is a world-class classical chamber music series serving Elgin and the greater Fox Valley region, whose mission is to present engaging, enriching, and immersive performances and cultural experiences that enhance and enrich the cultural offerings of the area. Their sixth season includes performances by many of the finest artists in the Chicago and Fox Valley regions. For more information, see ChamberMusicOnTheFox.org.